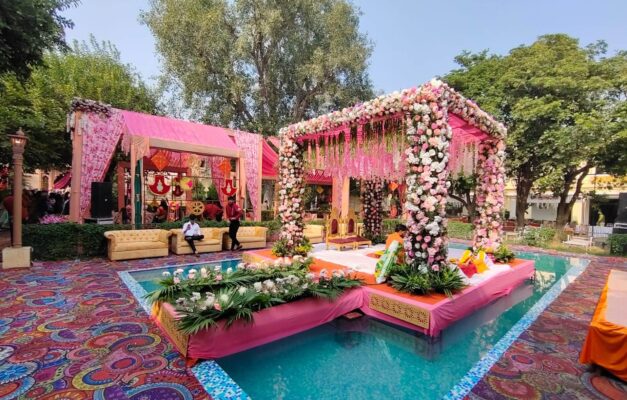 Musical Pheras: Captivating Rhythms that Enchant Weddings
Imagine a wedding ceremony where every step you take is accompanied by enchanting melodies, setting the stage for an unforgettable celebration. Welcome to the world of Musical Pheras, where the power of music intertwines with the sacred bond of matrimony.
At Musical Pheras, we understand that a wedding is not just a union of two souls, but a joyous occasion that deserves to be elevated to new heights. Our team of talented musicians and performers specialize in creating a musical ambiance that is both captivating and soul-stirring.
As you embark on your journey of togetherness, our musicians will guide you through the various traditional rituals with melodic symphonies. From the auspicious entry of the groom to the mesmerizing exchange of garlands, each moment will be elevated by the harmonious tunes that resonate in the air.
With a diverse repertoire that encompasses traditional folk, classical melodies, and modern interpretations, our musicians curate a bespoke musical experience that reflects your unique love story. Be it the soulful strains of a sitar, the rhythmic beats of a tabla, or the melodious tunes of a flute, our talented artists will leave you and your guests spellbound.
At Musical Phere, we believe that music has the power to transcend boundaries and create everlasting memories. Our aim is to infuse your wedding with melodies that touch hearts, bring smiles, and leave an indelible mark on everyone present.
So, if you desire a wedding that resonates with the magic of music, let Musical Pheras be your trusted companion. Experience the joy, the rhythm, and the harmony as we weave the musical tapestry that will accompany you through your magical wedding journey.
Let the music of love guide you as you take your Musical Pheras, dancing to the rhythm of a lifetime together.
Book Wedding Musical Pheras VKS GROUP TEAM Now…Before You Miss the Date…..